Sausage Stuffing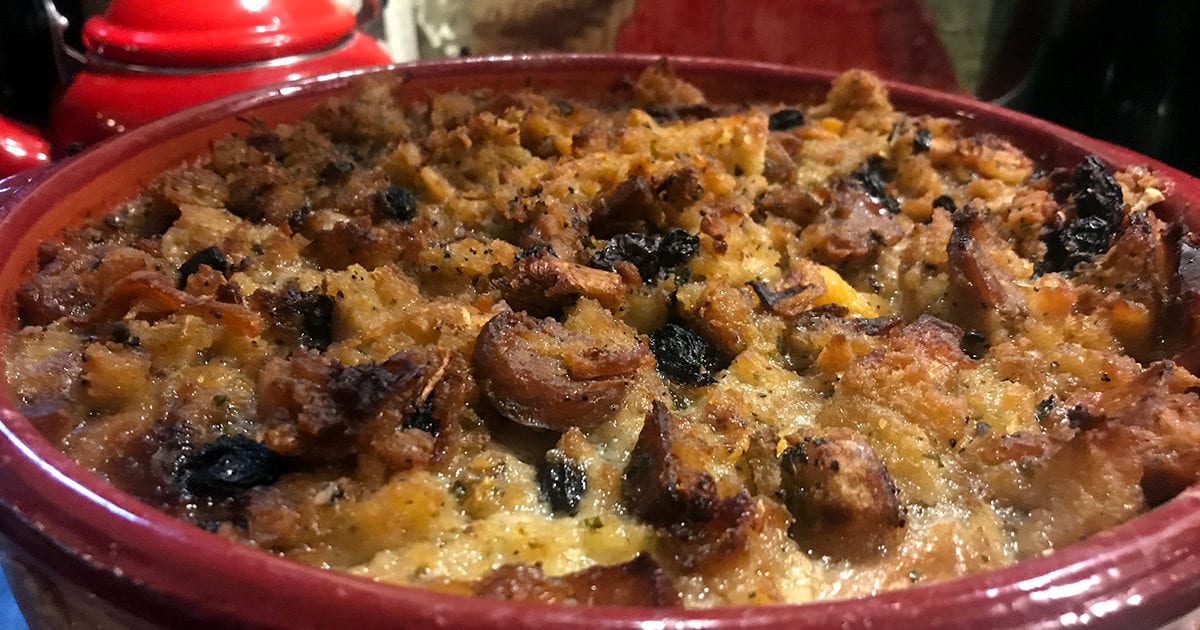 7-8 c  bread ripped into pieces
1 stick of butter
1 large onion chopped
2-3 celery ribs chopped
5 cloves of garlic grated
1 lb. sweet bulk sausage, cooked
1 c raisins or chopped prunes
2 1/2 -3 cups chicken broth
3T sage chopped
1/3 c chopped parsley
salt and pepper to taste
Sauté butter, onions and celery until soft. Add garlic cook another 2-3 min. Add sausage and bread cubes. Add chicken broth, raisins, and spices. Mix thoroughly and place into greased baking dish.
Bake 350° for an hour or until top is crispy and golden brown.
---
Recipe Cards
Click thumbnails to view and download a full size image.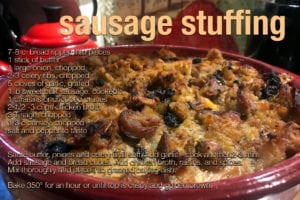 ---