Polenta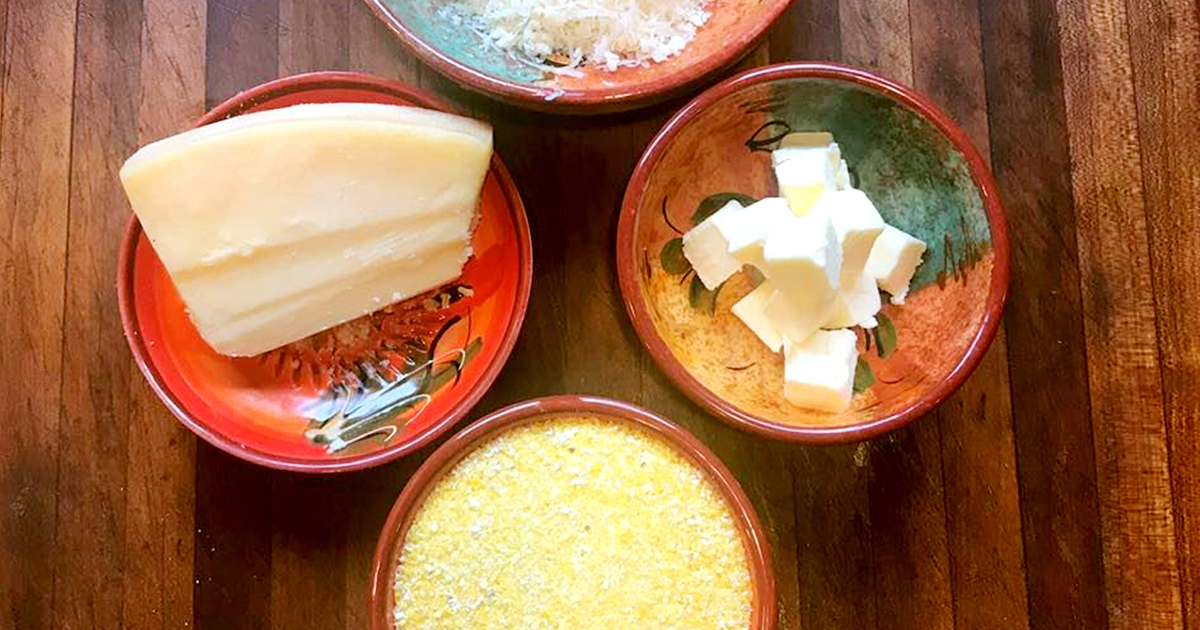 Here's how:
4c chicken stock
1c cornmeal
3T butter
1/2c grated Parmesan
Bring 4 cups chicken stock and a dash of salt to a boil. Slowly pour in 1 scant cup of cornmeal, whisking until incorporated and there are no lumps. Whisk frequently for 5 minutes. Lower heat, cover and simmer for 30 minutes, stirring every five minutes. Before serving, stir in 3T butter and half a cup of grated Parmesan. Add a pat of butter, pepper and grated Parmesan to individual servings.
---
Recipe Cards
Click thumbnails to view and download a full size image.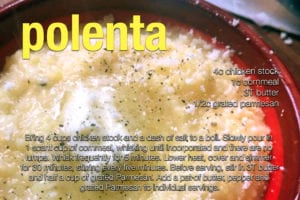 ---