Honey Garlic Chicken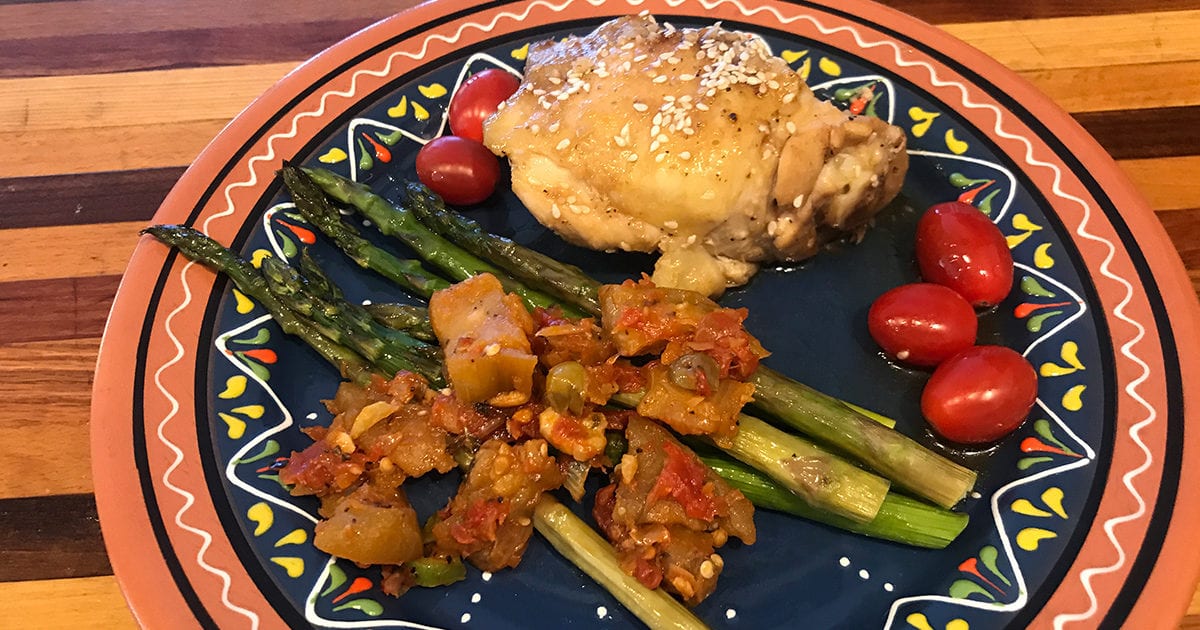 8 chicken thighs
2t garlic powder
2t onion powder
salt and pepper
8-10 cloves grated garlic
3/4 c chicken broth
2T vinegar
2T soy sauce
Season chicken pieces with dry rub, prepare sauce.
In cazuela or pan, sear chicken skin side down then flip, repeat until browned on both sides.
Cover and cook until chicken is done.
Drain excess drippings from skillet, flip chicken to skin side up, add the garlic, honey, water, vinegar and soy sauce.
Allow sauce thicken to desired consistency.
---
Recipe Cards
Click thumbnails to view and download a full size image.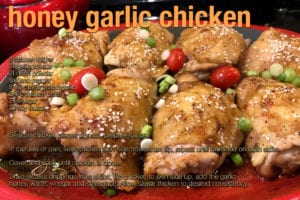 ---