Fasolakia Lathera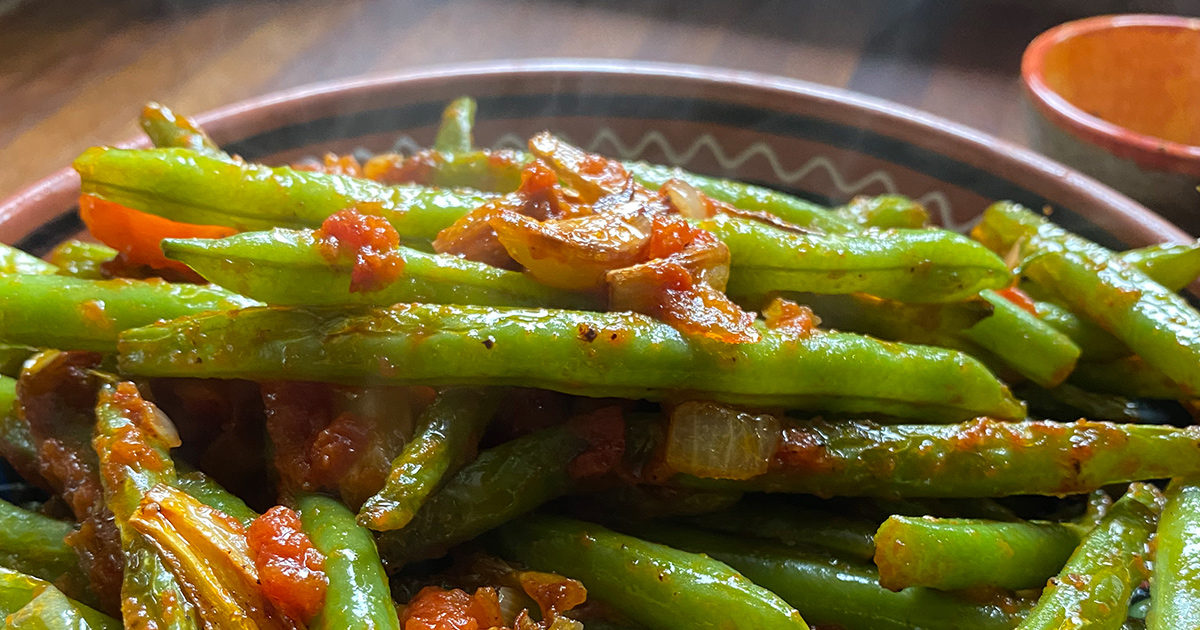 Latheros, is a classic, almost always vegetarian greek dish of one or more vegetables cooked in olive oil with tomatoes and herbs and spices. Often eaten as a main dish for lunch, or as a side. Always delicious and nutritious.
1lb. fresh green beans
1/3c olive oil
3 garlic cloves, grated
1 medium onion, diced
2 ripe tomatoes, diced
1T fresh parsley, chopped
salt and pepper
In a cazuela, heat olive oil to medium heat. Add onion and sauté until translucent. Next, add garlic and sauté until fragrant, about a minute. Add green beans, tomatoes and parsley, simmer on low heat for 1 hour, until beans are tender. Salt and pepper to taste.