Eggplant with Tomato Salsa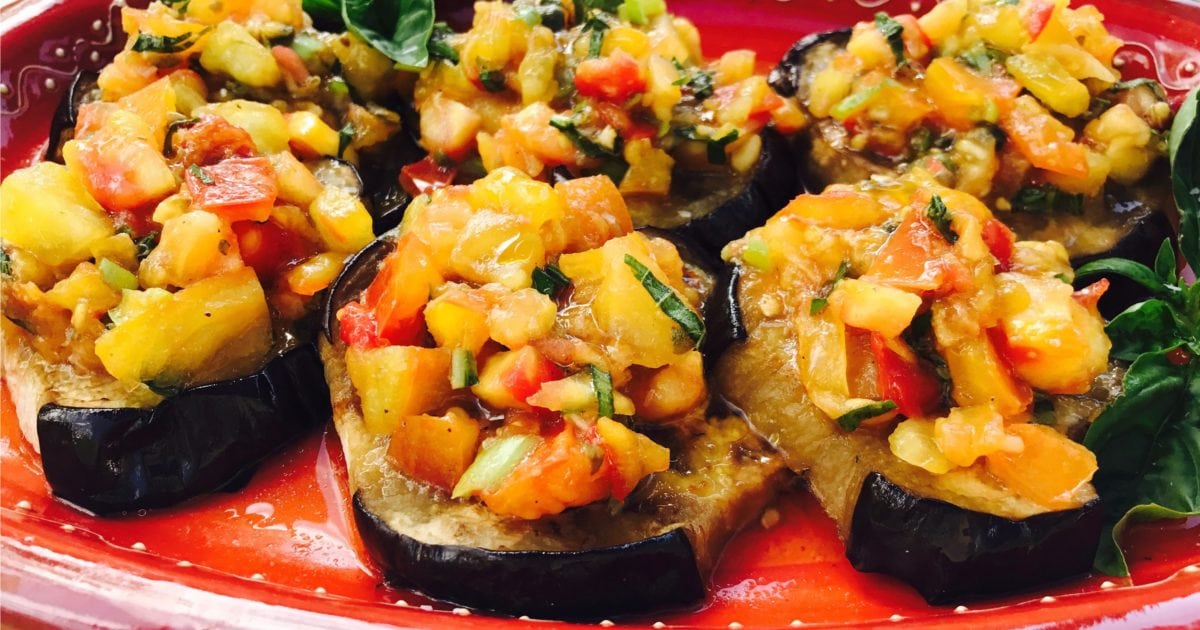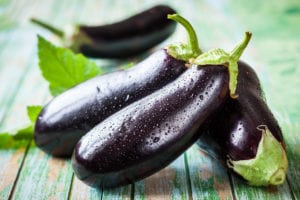 Ingredients
Eggplant
Tomatoes (assorted variety)
Lemon juice
Olive Oil
Parsley
Directions
Slice eggplant in 2 inch rounds. Place flat in cazuela dish and roast in the oven until tender, approximately 15 minutes at 365 degrees F.
Chop tomatoes and parsley. Mix with a splash of lemon juice and olive oil. Top eggplant with salsa.
Serve on one of our gorgeous platters to bring out the bright colors in the eggplant and tomatoes!
---