Butterscotch Pudding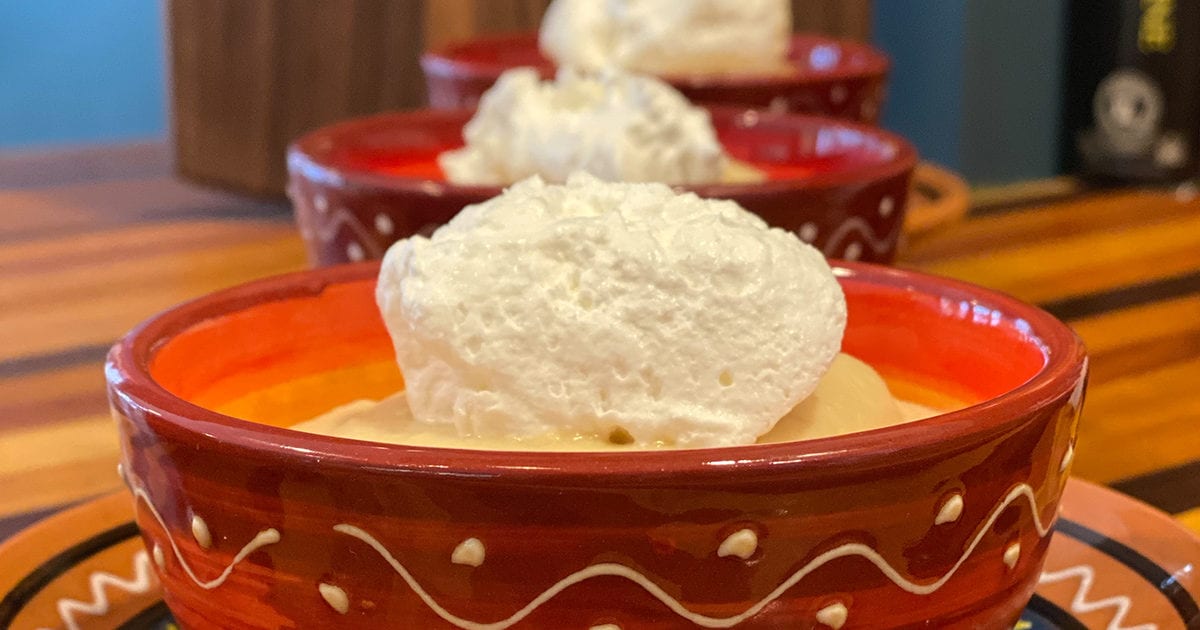 1 c packed brown sugar
1/4 c cornstarch
3 c heavy cream
1/2 t salt
3 large egg yolks, beaten
1/4 c butter
1 t vanilla extract
In a small bowl, mix together brown sugar, cornstarch and salt. Add enough heavy cream to make thick paste. In a saucepan over medium heat, bring heavy cream to a boil. Stir in brown sugar mixture, return to a boil, and cook for 1 minute.
Place egg yolks in small bowl. Temper the yolks by quickly stirring in about 1/4 of hot cream mixture. Pour yolk mixture back into hot cream mixture, and return to heat. Cook, stirring constantly, for 1 minute. Remove from heat. Stir in butter and vanilla extract until butter is melted. Pour into bowls, and let cool slightly. Top with whipped cream.
---
Recipe Cards
Click thumbnails to view and download a full size image.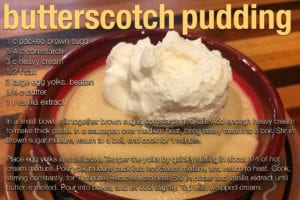 ---