Tomato, Farro and Feta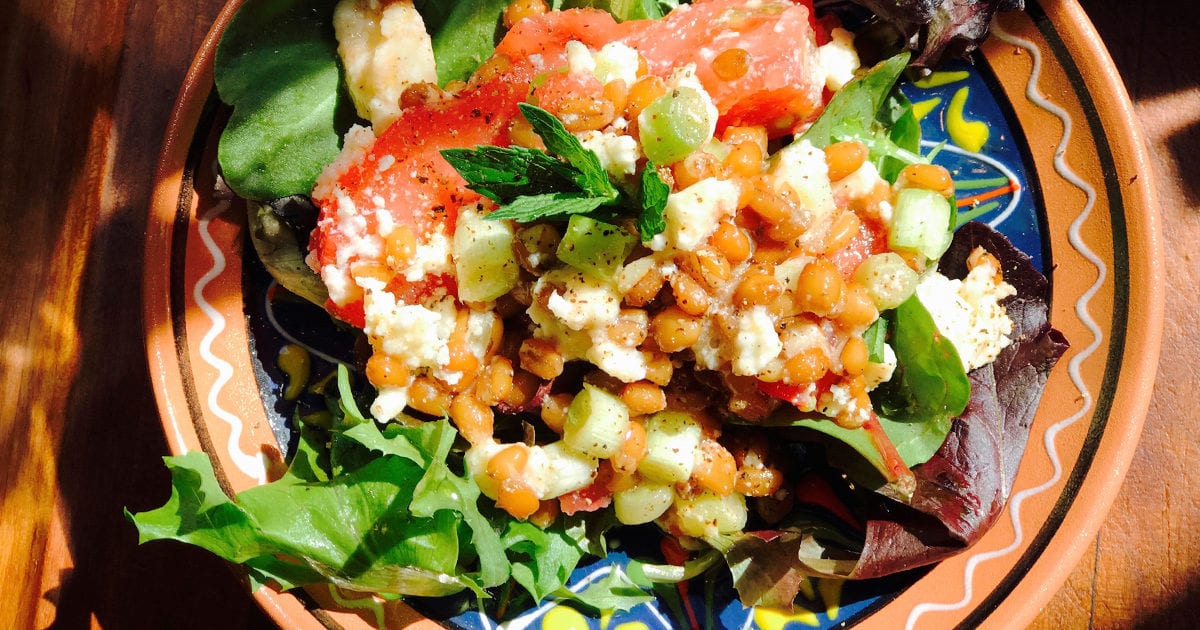 1 cup farro
2 large tomatoes
2 green onions
1/2 c feta, crumbled
olive oil
white wine vinegar
Cook farro according to package, cut tomatoes into bite size pieces, chop green onion mix with olive oil, vinegar salt and pepper. Mix well.
Serve over mixed greens. Chopped basil, cilantro or mint are optional, depending on your preference.
This salad can easily be a meal. Packed with goodness.
---
Recipe Cards
Click thumbnails to view and download a full size image.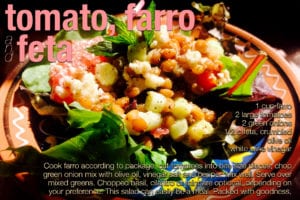 ---