Tomato Crostini with Feta Spread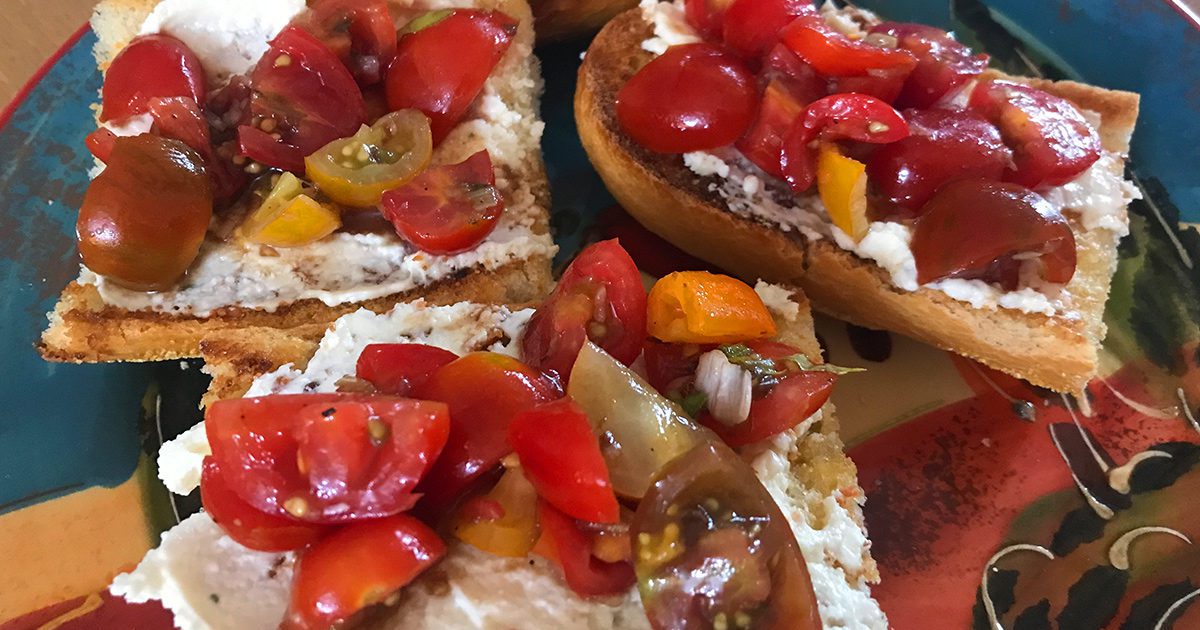 Feta Spread
6 oz Feta
2 oz Parmesan
2 oz cream cheese
2T lemon juice
1/3c olive oil
salt and pepper
1/4t red pepper flakes
In a food processor, pulse cheeses until they are mixed well. Add olive oil, lemon juice and salt and pepper. Process until smooth.
Tomato Mixture
2T Balsamic salad dressing
2 lbs. heirloom tomatoes, diced
3-4T julienned basil
Mix into a bowl and allow to rest for flavors to mingle.
20-25 baguette slices
2-3T toasted pine nuts
To assemble
Spread each crostini with a generous amount of whipped Feta spread. Spoon tomato mixture over cheese spread. Sprinkle with toasted pine nuts and basil.
---
Recipe Cards
Click thumbnails to view and download a full size image.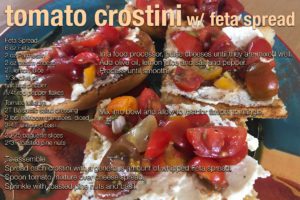 ---