Teriyaki Cauliflower Steaks with Portabellas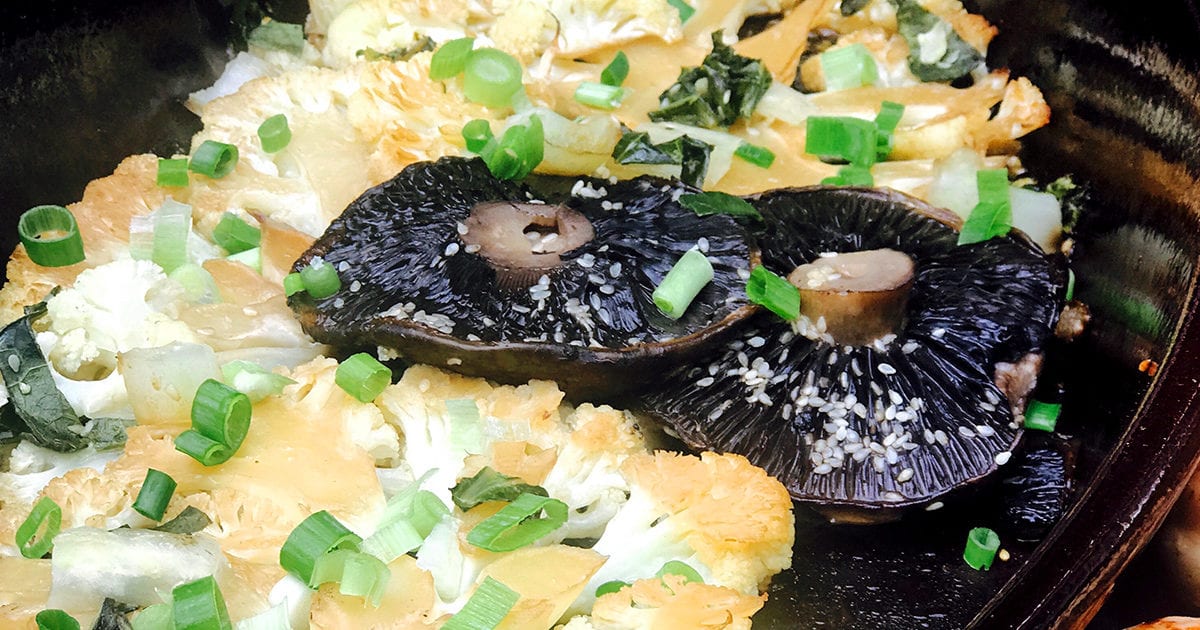 Slice three or four steaks from the middle of Cauliflower head and portabella mushrooms, lay on roaster bottom.
Pour 1/2c teriyaki over top and drizzle with 2 T sesame oil. Sprinkle with sesame seeds. Sprinkle with chopped scallions.
Bring up grill heat with clay roaster on the grill. Turn after 10 minutes to other side, cook until desired doneness.
---
Recipe Cards
Click thumbnails to view and download a full size image.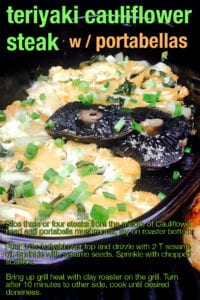 ---