Stuffed Tomatoes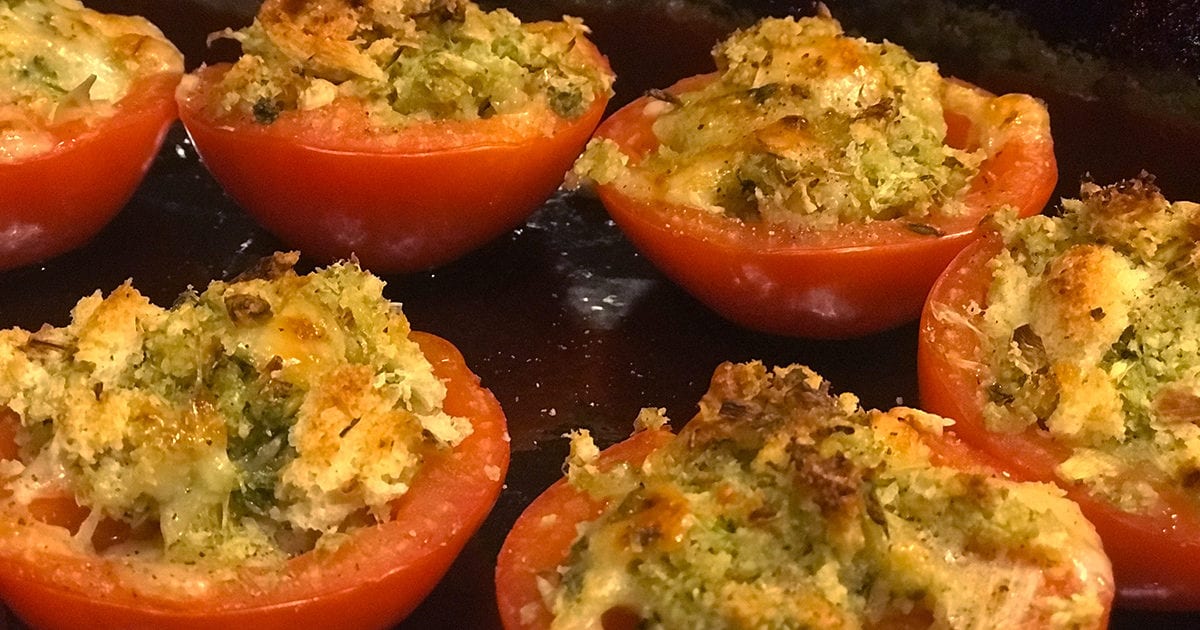 6 Tomatoes, cut in half core removed
1 1/2 c bread crumbs
1/2 c scallions
1/4 c basil
2 T minced parsley
2 T minced garlic
1/3 t crushed thyme
salt and pepper
1/2 c+ cheese- manchego, brie, gruyere
olive oil
Prepare tomatoes and place in baking dish, in bowl mix remaining ingredients except olive oil.
Fill tomatoes equally with stuffing mixture, drizzle with olive oil.
Bake at 400° for 20 minutes, sprinkle with extra cheese if you love cheese.
---
Recipe Cards
Click thumbnails to view and download a full size image.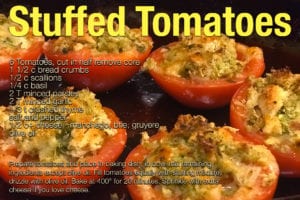 ---