Salmon Nicoise Salad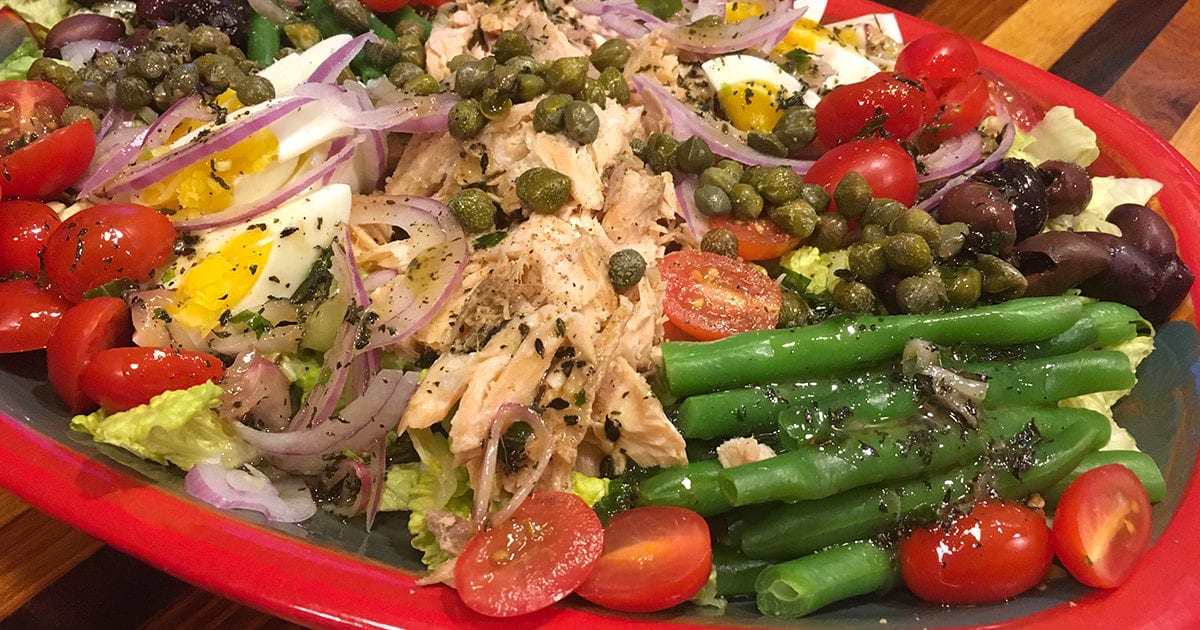 fresh lettuce
leftover salmon, chunked
green beans, blanched
cherry tomatoes, halved
soft cooked eggs, halved
red onion, thinly sliced
1/2c Kalamato olives
1/4 - 1/2c capers
10-12 small potatoes, boiled
lemon vinaigrette dressing
1/4c fresh lemon juice
1 clove garlic
1t dijon mustard
1/4t sea salt
1/3c olive oil
1/2t thyme
1/2t oregano
1/2t mint
1/2t basil
Lay greens on a platter and layer salmon with green beans, tomatoes, red onion, potatoes, olives, eggs, and capers.
Mix lemon juice, garlic, mustard, salt, olive oil and spices together for dressing and pour over salad as desired.
---
Recipe Cards
Click thumbnails to view and download a full size image.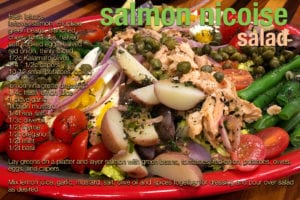 ---