Potato Zucchini Soup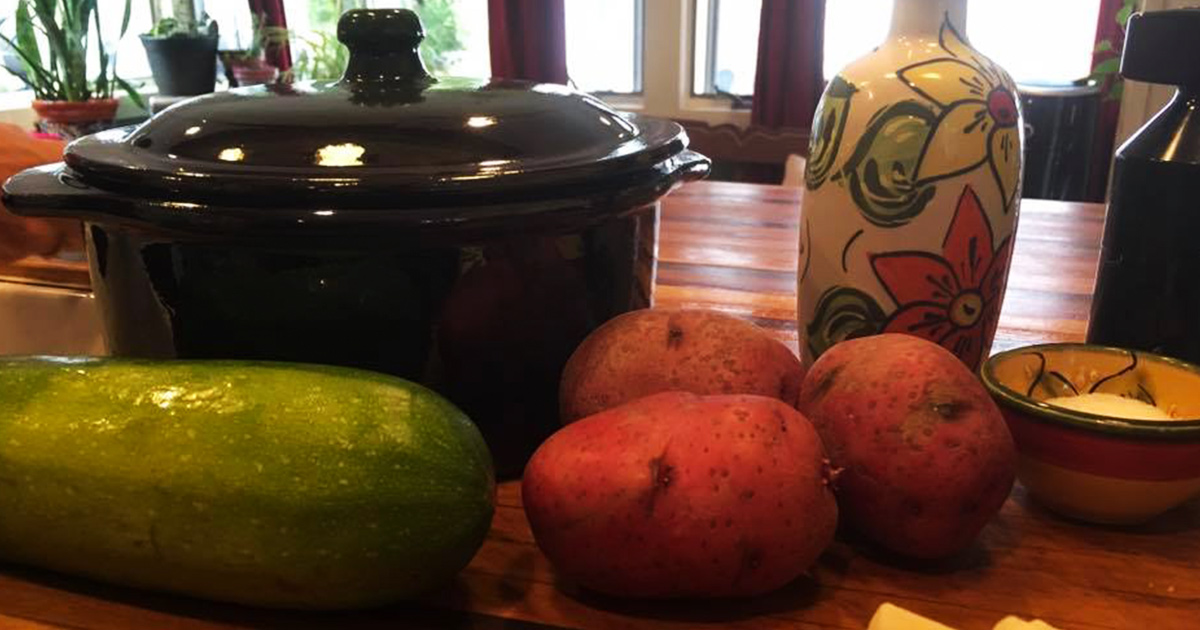 Easiest soup you'll ever make! Boil equal amounts peeled red potato and peeled zucchini until soft. Salt generously. Drain, reserving 1cup of the cooking liquid. Add that back to olla and blend using an immersion blender. Stir in 2 oz of any soft, creamy cheese. Dig in!
---
Recipe Cards
Click thumbnails to view and download a full size image.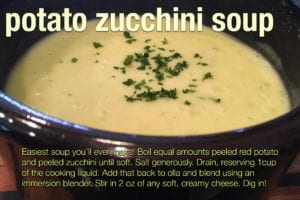 ---