Host a Virtual Party and Earn Rewards!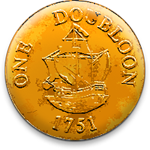 Fill out the form below to inquire about becoming a Virtual Party Host, and start earning Doubloons Today!
Doubloons are the ISeeSpain.com points system.
As a virtual party host, you earn Doubloons that can be used during checkout just like cash! You can keep earning Doubloons until you have enough for a free item. If you really want something, and just can't wait, that's okay too! You can redeem Doubloons at any time for a discount on any ISeeSpain.com purchase.
---