Melon Soup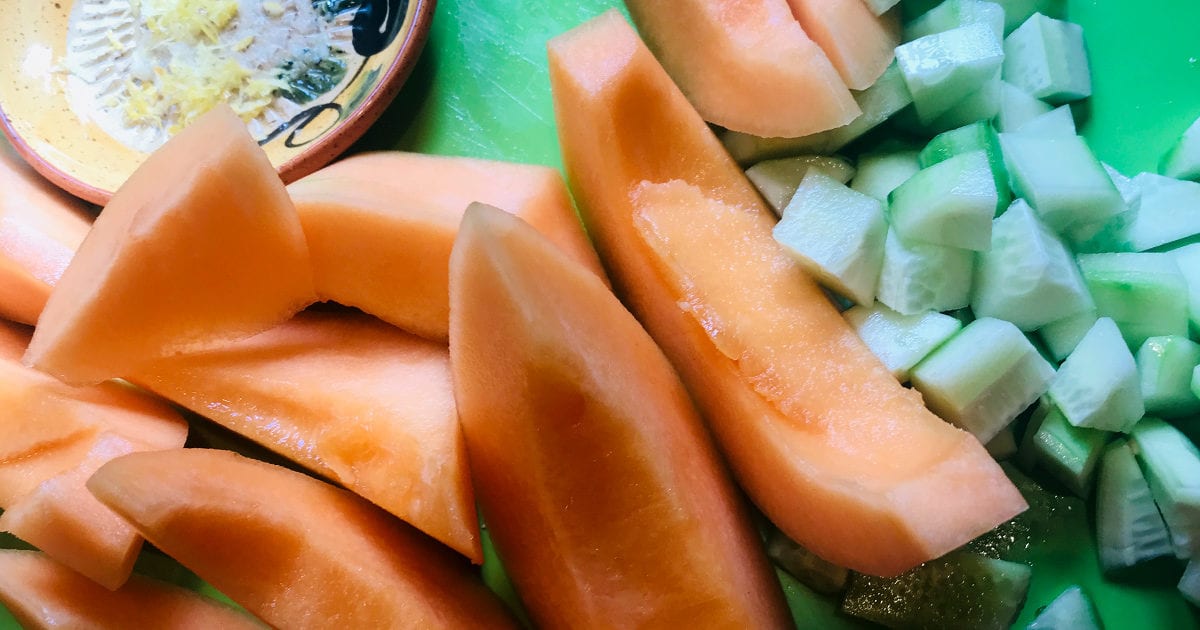 1 cantaloupe, remove seeds and rind
1 large cucumber, peeled and cubed
3 T sherry vinegar
Zest 1/2 lemon
Pinch of salt and pepper
3/4 c olive oil
Blend melon, cucumber, vinegar, lemon, salt and pepper. When smooth, turn blender down and add olive oil.
Chill until really cold. Add choice of garnishes. Serve in wine glass.
Garnish choices.... drizzle olive oil, fried jamon, julienned mint, blueberries.
---
Recipe Cards
Click thumbnails to view and download a full size image.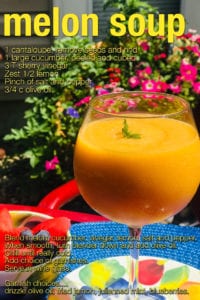 ---