Marinated Vegetable Salad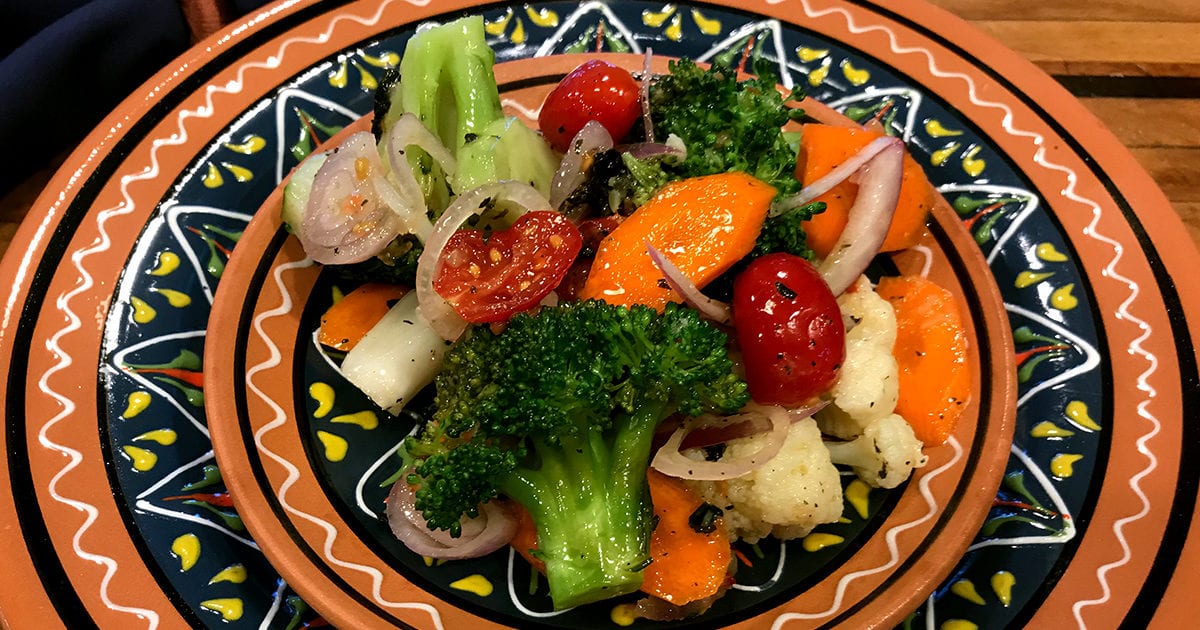 2c cauliflower florets
2c broccoli florets
2c cherry tomatoes, halved
2c chopped carrots, about 4 medium carrots
1 cucumber, seeded then chopped
1 red onion, sliced
For Vinaigrette
1/2c olive oil
1/2c red wine vinegar
2T minced shallots
4t Dijon mustard
2t Italian seasoning
2 garlic cloves, grated
salt and pepper to taste
Add vinaigrette ingredients to a bowl and whisk to combine. Test and adjust to taste with salt, pepper and oil.
Add vegetables to a large bowl and toss with 3/4 of vinaigrette. Refrigerate for 4 hours or overnight. Before serving add remaining vinaigrette, season with salt and pepper. Enjoy!
---
Recipe Cards
Click thumbnails to view and download a full size image.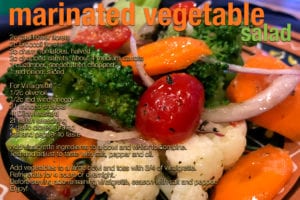 ---