Lobster Roll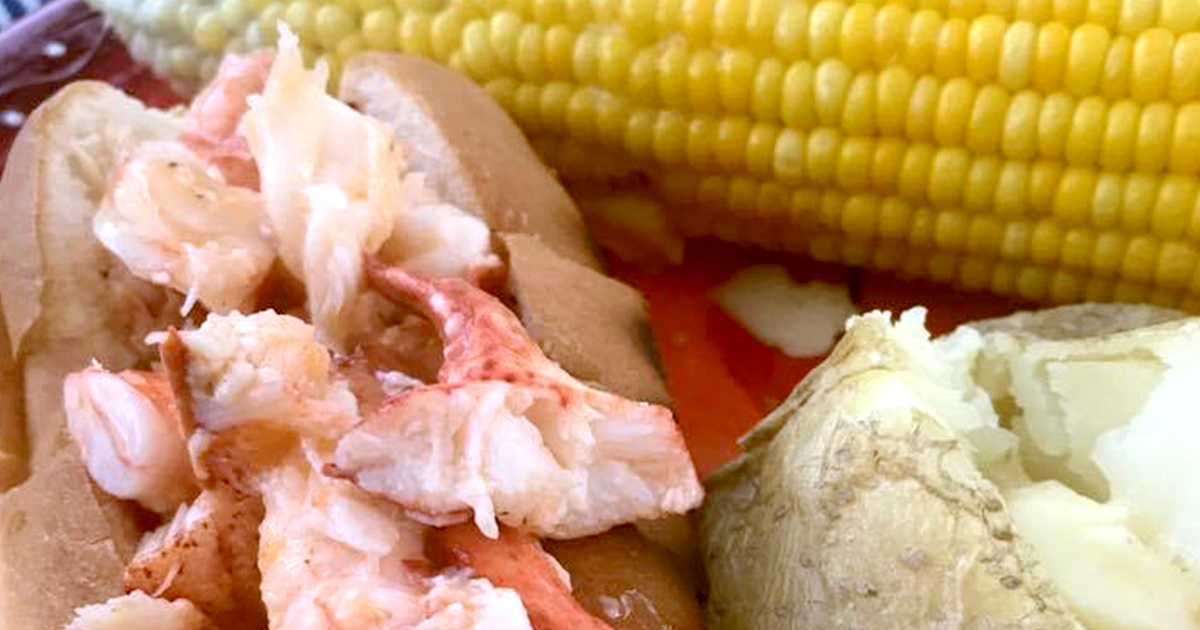 In New England hotdog rolls are different from what I'm used to. They have no crust on the side which makes them very nice to butter and fry or grill, they're delicious. The hotdog roll doesn't "make" the lobster roll, but it does enhance it.
1 lobster per person ( cooked )
1 stick of butter
Juice of 1 lemon
1/2 t paprika
Hot dog rolls
Cooked lobsters

Roughly chop the meat, add butter, lemon juice and paprika, mix. Toast and butter, butter and grill or fry hot dog roll sides. Scoop lobster meat into roll drizzle with more butter. Dive in.
---
Recipe Cards
Click thumbnails to view and download a full size image.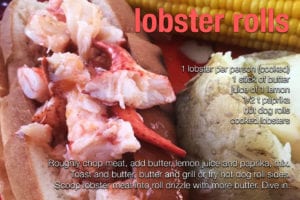 ---