Eggplant and Pepper Sandwiches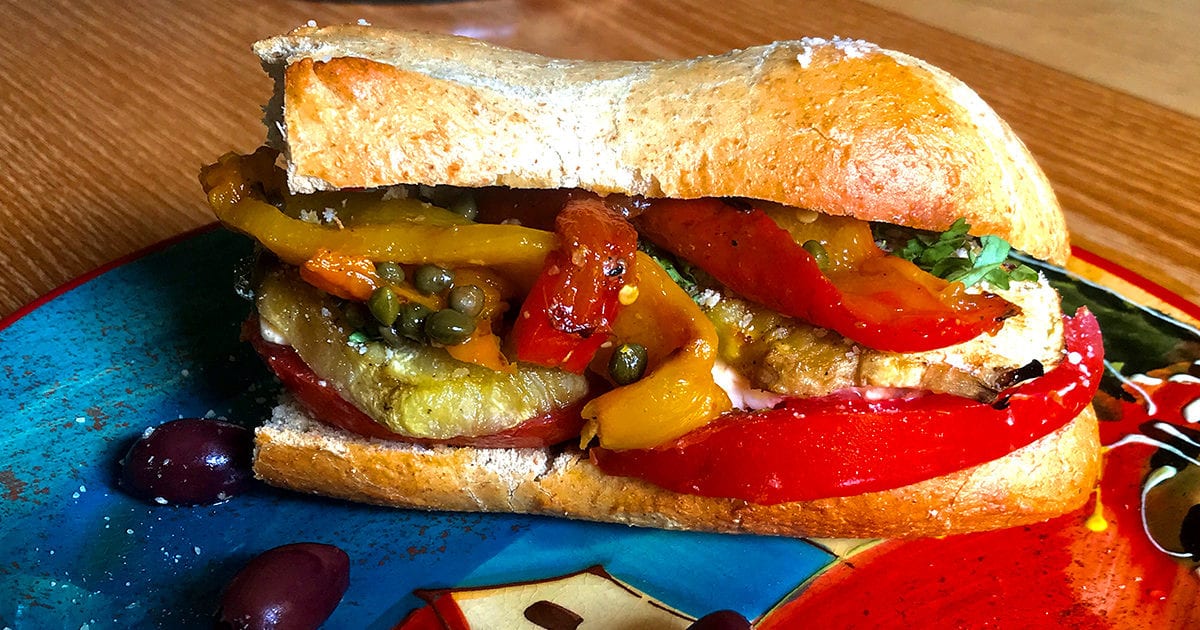 1 baguette
1 3/4 in. eggplant
2 cloves garlic
8 oz. mozzarella
4 medium Roma tomatoes
1/4c parmesan cheese
1/4c fresh basil
6 bell peppers
3T olive oil
2T anchovy paste
2T capers
2t sherry vinegar
Slice bread and spread with olive oil and parmesan cheese. Broil until browned. Peel and slice eggplant into discs. Brush with olive oil and bake at 350° for 30 minutes. Broil the peppers 10 minutes until black. Place in bowl with cover. Peel, core, deseed and slice. In a cazuela, pour 3T olive oil, add peppers, garlic, anchovy paste, capers and sherry vinegar. Cook on stovetop. To assemble, layer sliced tomatoes, mozzarella, eggplant, basil, roasted peppers, and parmesan cheese.
Yum- You're welcome.
---
Recipe Cards
Click thumbnails to view and download a full size image.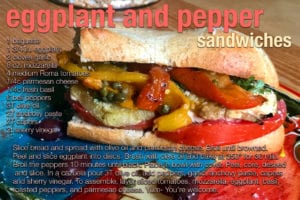 ---