Easy French Onion Soup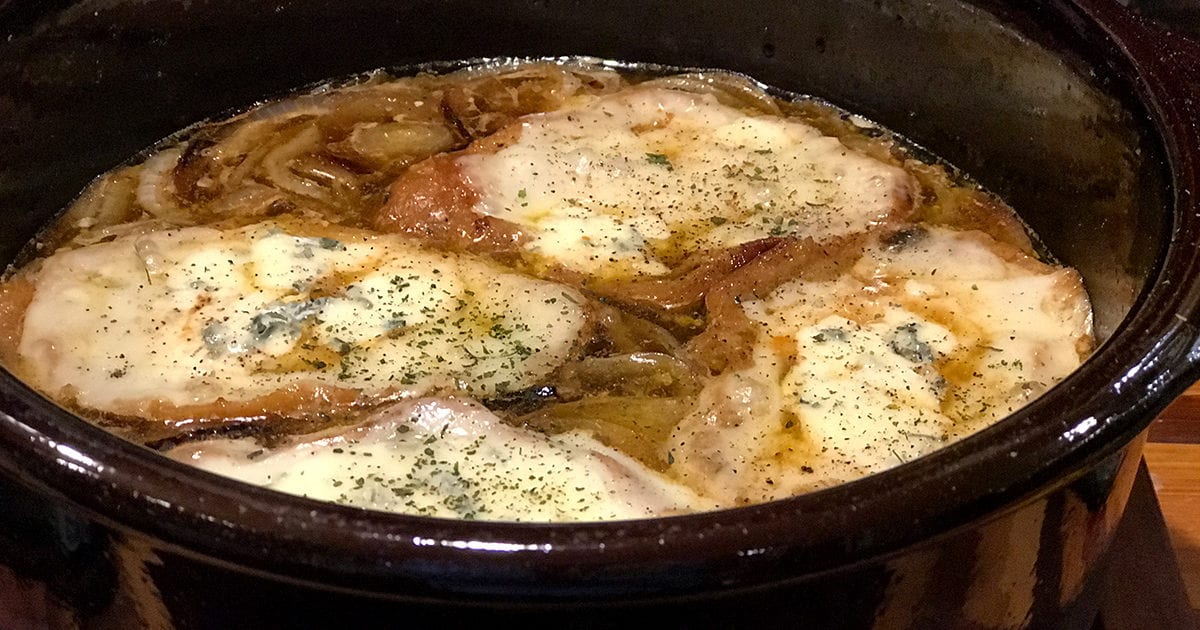 2 large onions
Clug of olive oil
2 T butter
3 cloves grated garlic
salt and pepper
5 cups beef broth
1T sherry
dash worcestershire
2 sprigs thyme
buttered bread or croissant slices
1/4 c parmesan cheese
shredded cheeses swiss, gruyere, manchego
blue cheese crumbles
In a roasting pan place sliced onions, drizzle with olive oil, melted butter and sprinkle with salt and pepper. Roast in a 400° oven 45 min to an hour, stirring occasionally.
Pour 1 cup of heated broth into roasting pan to dislodge stuck on bits and put into soup pot, add rest of stock, sherry, worcestershire and 2 sprigs of thyme-simmer covered. Adjust seasoning.
Place bread slices or croissants on roasting pan, butter and sprinkle with parmesan cheese- broil for 2 minutes. Top bread with  your combination of cheeses and broil for 3/4 minutes. Ladle soup into bowl top with melted, cheesy bread slices and enjoy.
---
Recipe Cards
Click thumbnails to view and download a full size image.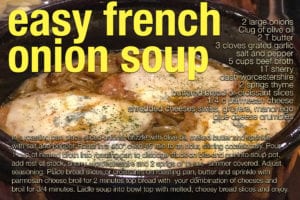 ---