Balsamic Reduction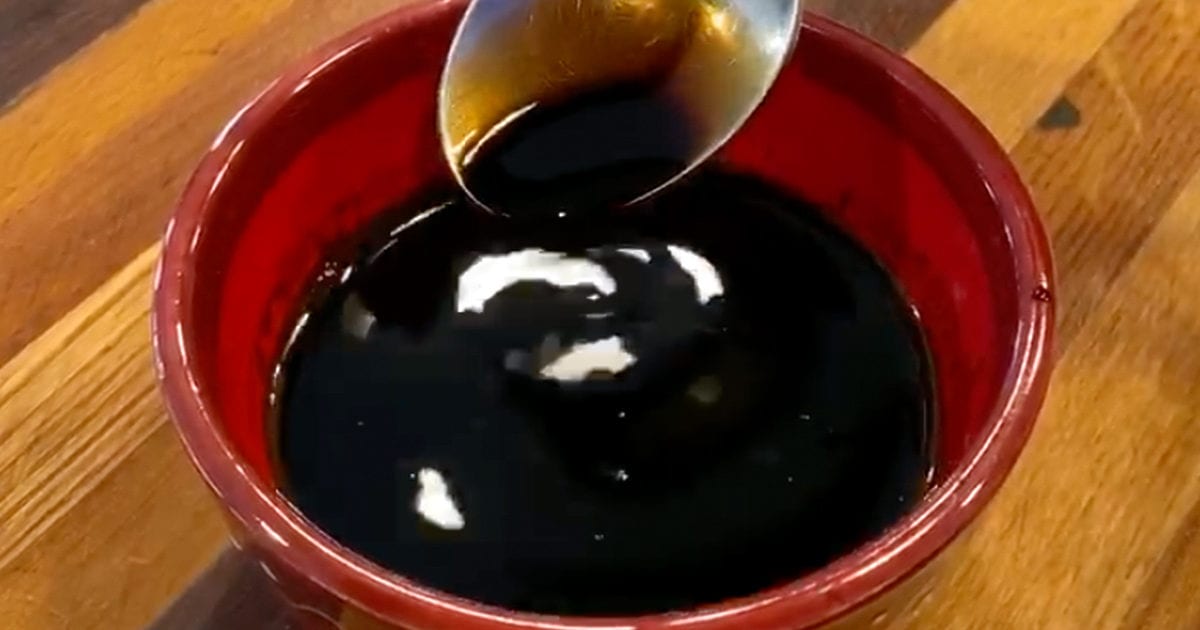 Simple!!!
Place 1 cup of vinegar in saucepan or olla. Reduce vinegar by about 1/3, strong simmer is fine. Its reduced when the vinegar coats the spoon.
If it goes to long and is too thick, add more vinegar and reheat to incorporated.
Balsamic reduction can be used in sweet and savory dishes. The cooking process reduces the vinegar and concentrates the sugars. Drizzle on hot vegetables or cold (salads), brush on meats or cheeses.
Lovely over grilled fruits…..peaches being the most common.
---
Recipe Cards
Click thumbnails to view and download a full size image.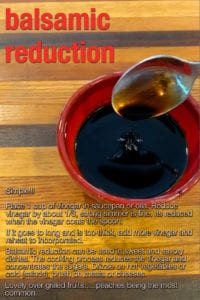 ---