Cold Lasagna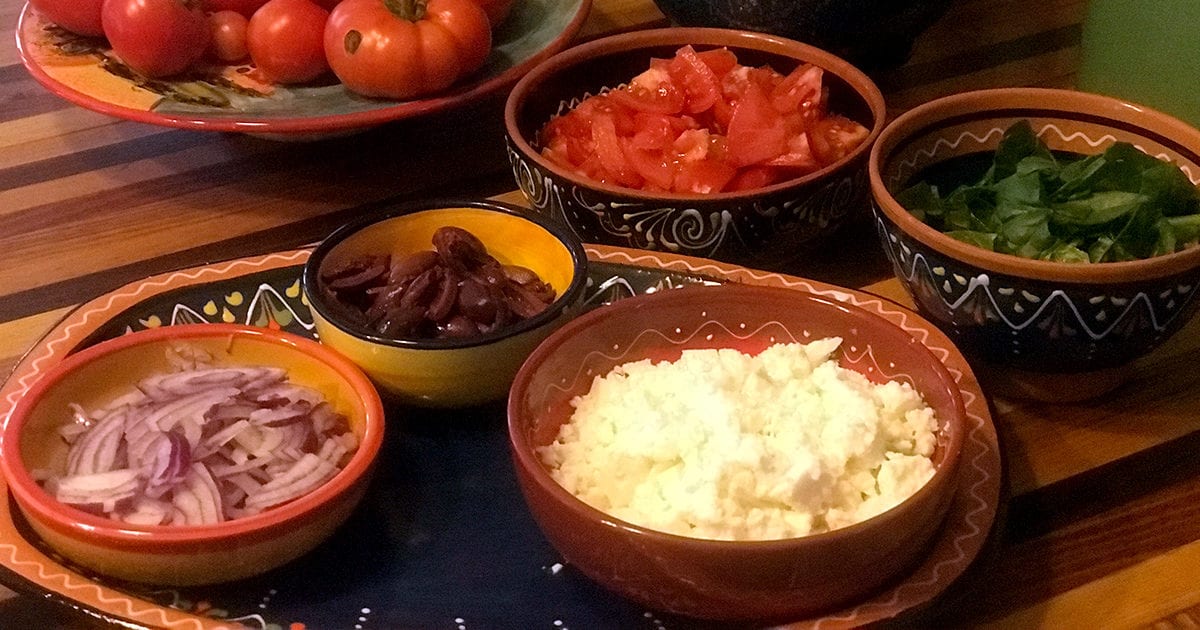 1 pkg lasagna noodles
Italian dressing
Kalamato olives as many as you want
Cherry tomatoes as many as you want
Spinach You know
Feta as much as you want
Purple onion same as above
This recipe is very loose, it can be adjusted to suit your tastebuds.
Cook noodles according to package. Cool.
Prepare vegetables, halve olives and tomatoes, slice onion, crumble cheese. To assemble- start with noodles on platter, layer cheese, tomatoes, olives, spinach, onions and drizzle with your favorite Italian dressing.....repeat.
Chill and serve cold.
---
Recipe Cards
Click thumbnails to view and download a full size image.
---